Time to try another WIP Wednesday post. I'll start with some finished projects that I haven't shared yet.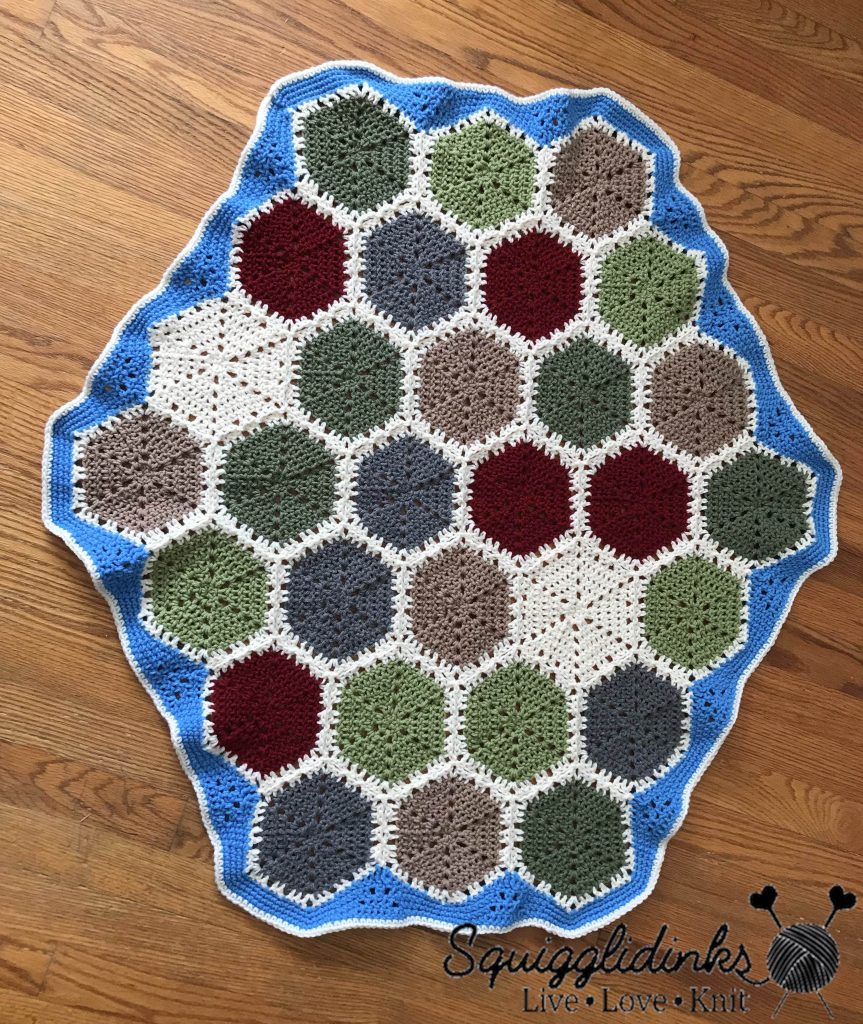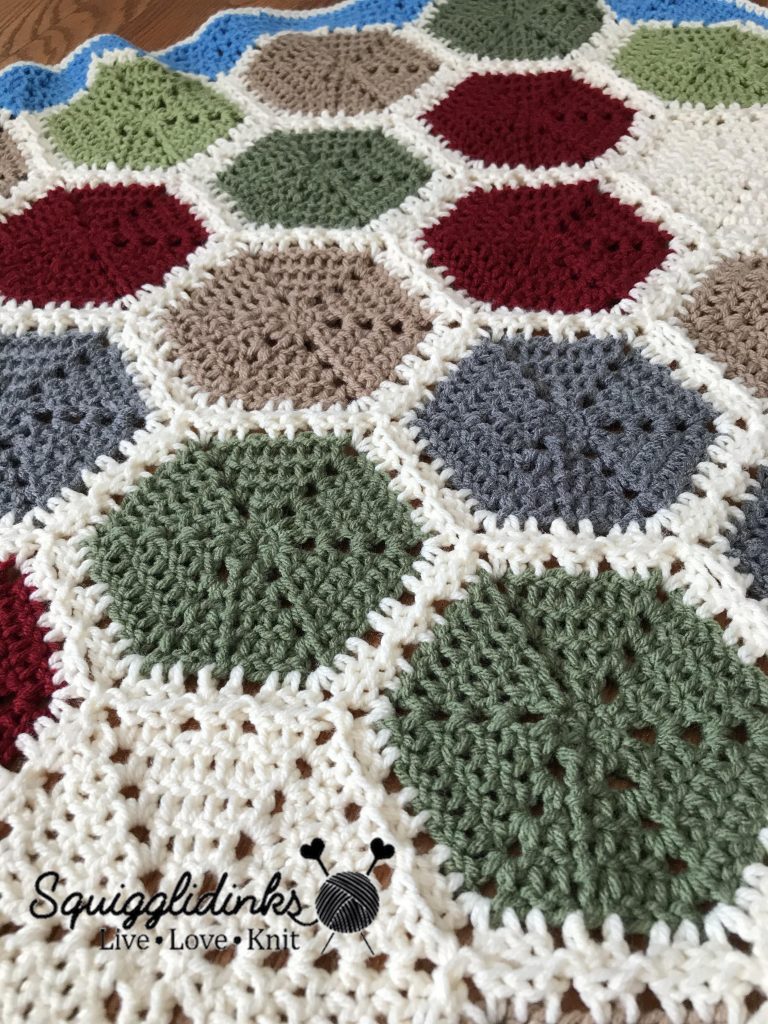 I finally finished and sent this Settlers of Catan baby blanket to our game-loving friends. (You can see it in-progress in the last WIP post.) Their daughter is 7 months old now. (I got it there within the first year, which is my rule for any baby gifts I can't get done in time.) They were so enthusiastic when they received it, it made all the time and frogging worth it. To make it, I started with hexagons in multiple colors (I used Loops and Threads Impeccable Yarn), mimicking the spaces on a Catan game board. I gave each hexagon a final round of cream yarn, joining them as I went. Then I used the light blue to build out the border. That was the hardest part, and it required a lot of trial and error. (It's also why I'm not writing up this pattern—I can't explain what I did.)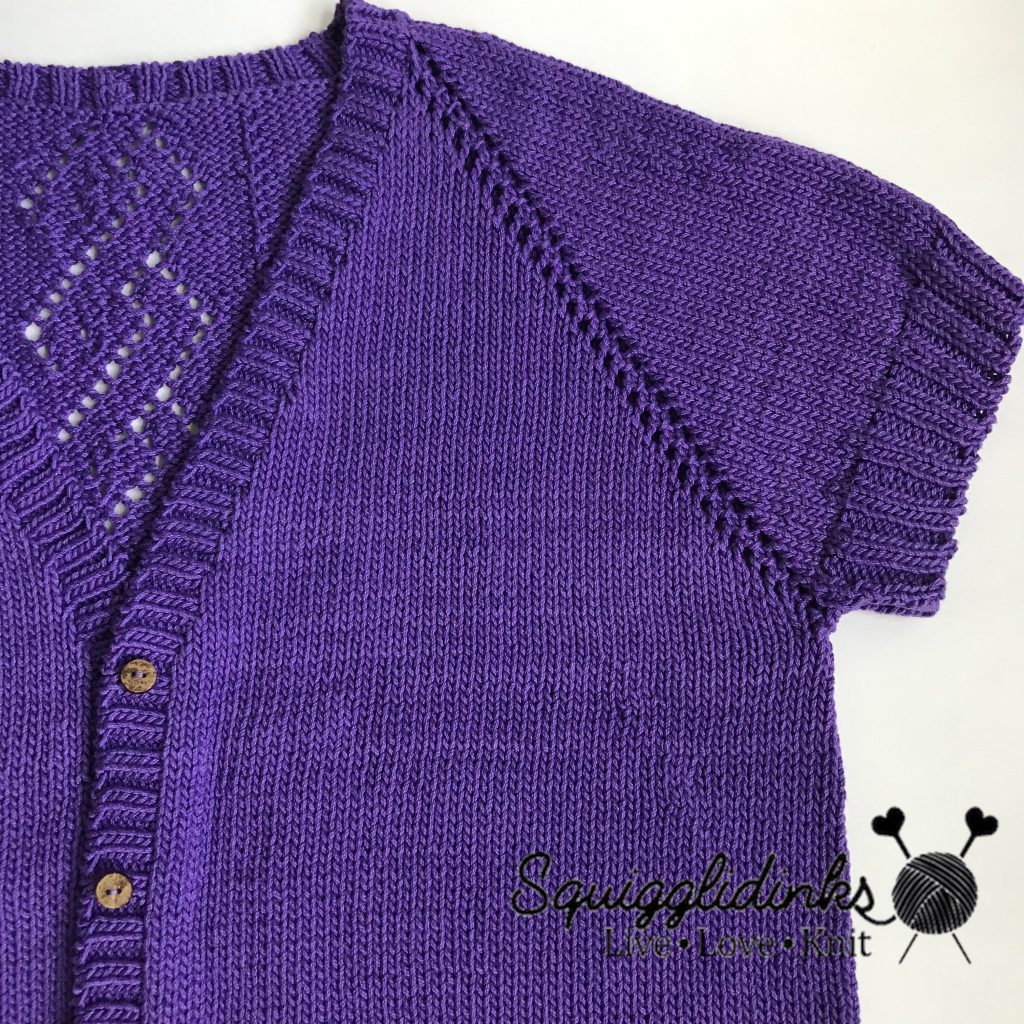 The second finished project is this purple summer cardi. I had been working on a different summer sweater with this yarn (again, see last WIP post) on and off for a couple of years before finally deciding I wouldn't ever wear it and frogging the whole thing. (I have a similar design idea but with a different yarn that I may try again someday.) I like the way this turned out a lot, but the math for all of the sizes makes me cringe. So there's a chance that I'll delay writing it up and testing it for a while, or I may even decide not to publish it at all, unless people really want the pattern. (If you want to vote, comment below!)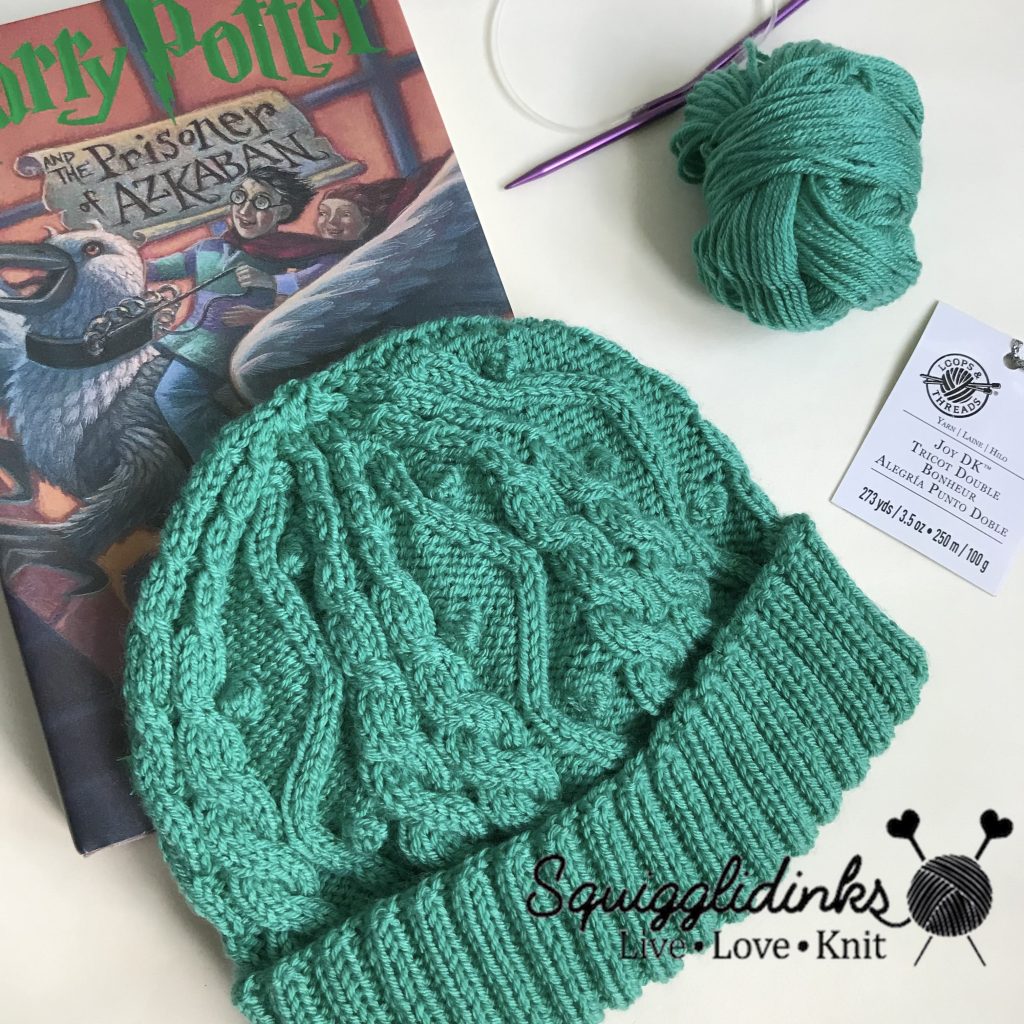 My last finished object is the redesign of my Snowballs in Hogsmeade hat. In my last WIP Wednesday post you can see the first attempt. It's gone through several variations and swatches before I ended up with a version I'm happy with. I'm writing it up now and will call for testers soon.
(I didn't realize until writing this that most of what I'm sharing is just finishing up what I had started and shared in the last post. To give an update on the last WIP from that post, the gray cardigan, I've frogged it and set it aside. It wants a redesign, and I'm not sure yet what it will look like. I've had several ideas, but I keep changing my mind.)
I have two more projects that I'm just casting on, but they're both secret. I can show you the yarn, though. One is a collaboration with the Plucky Knitter, and I'm so grateful they're willing to work with less established designers. This Primo Fingering yarn (colorway: V.S.O.P.) is so pretty I can't stand it.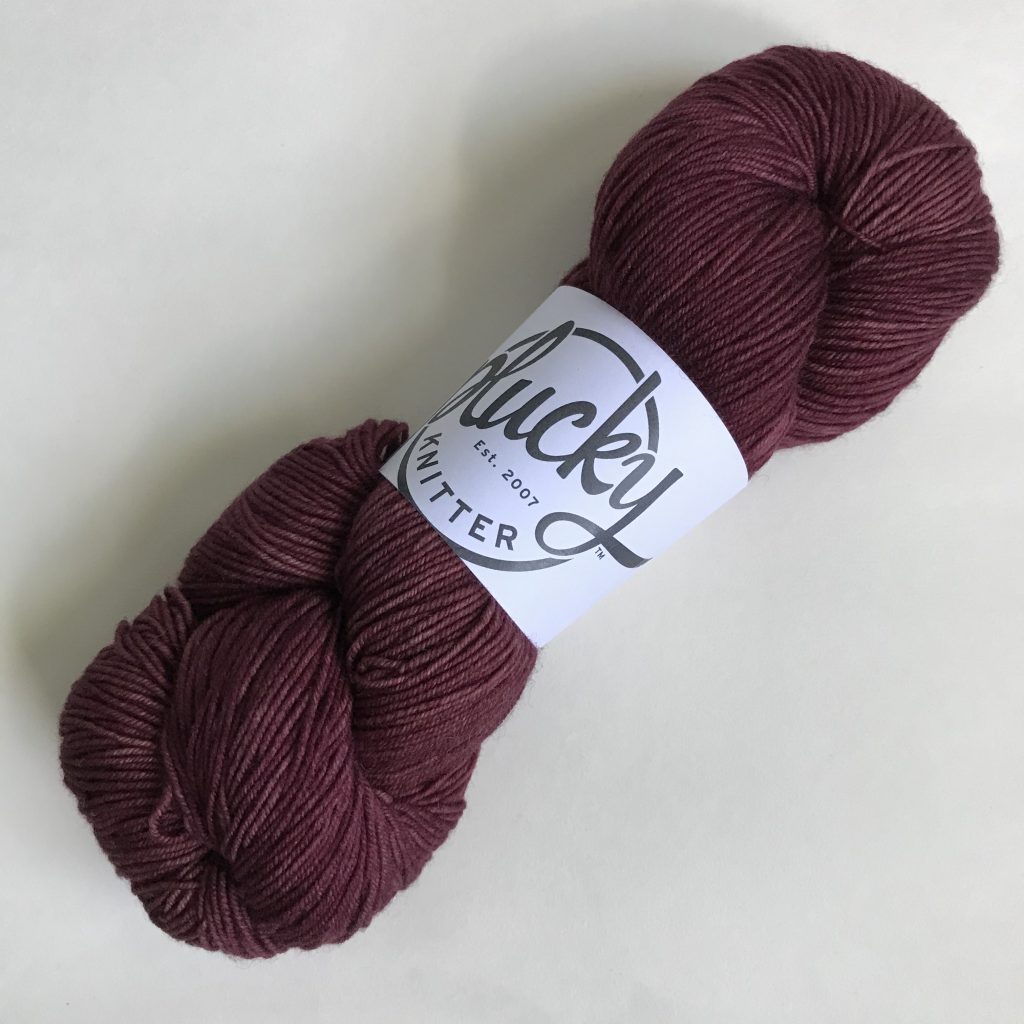 The second secret project uses Lion Brand Feels Like Butta yarn. It is so silky soft that I can't wait to get working with it.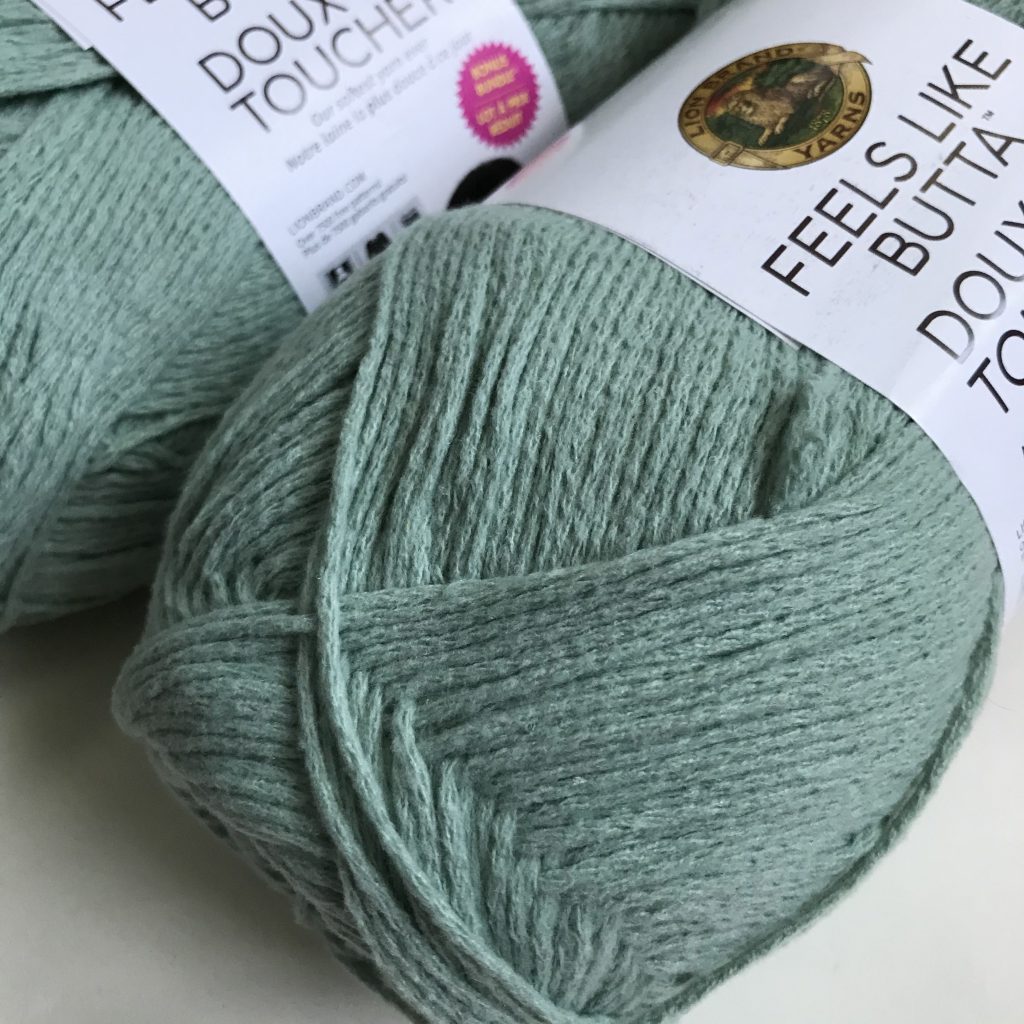 What are you working on? Do you have a mile-long list of projects you can't wait to start?