Having spent a lot of extra time at home over the last several months due to Covid-19, I've spent a lot of time in the kitchen. I've been cooking dinners at home (not that that's unusual for us), but I've also been experimenting with baking. My little helpers and I have made chocolate chip cookies, banana bread, and french bread a few times, and more recently we've tried blueberry scones and Irish soda bread. So when I started thinking of what would make a good roundup, I immediately thought of all the ways yarn can be used in the kitchen. We still use the pair of potholders I crocheted in college. (Though I could do with a new set–I have my eye on some of these patterns!) Whether you prefer knit or crochet, there are options here for you!
Crochet
Dishcloths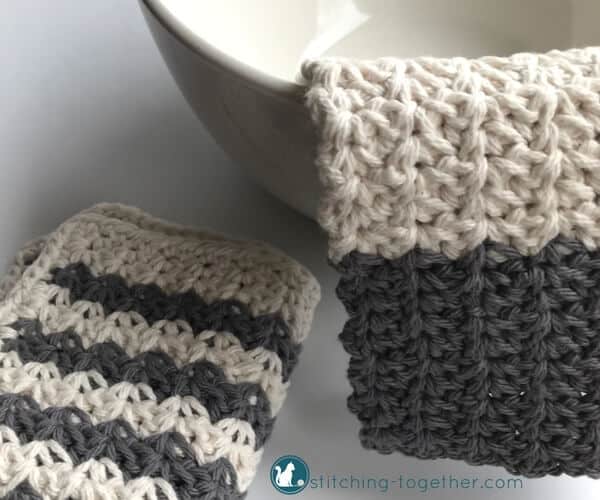 Oversized Farm House Washcloth by Mama in a Stitch
Farmhouse Crochet Dishcloth by The Ivory Farmhouse
Rustic Farmhouse Dishcloth by MJ's Off The Hook Designs
Crochet Country Dishcloth by Stitching Together (Look below for a matching dishtowel and hot pad.)
Dishtowels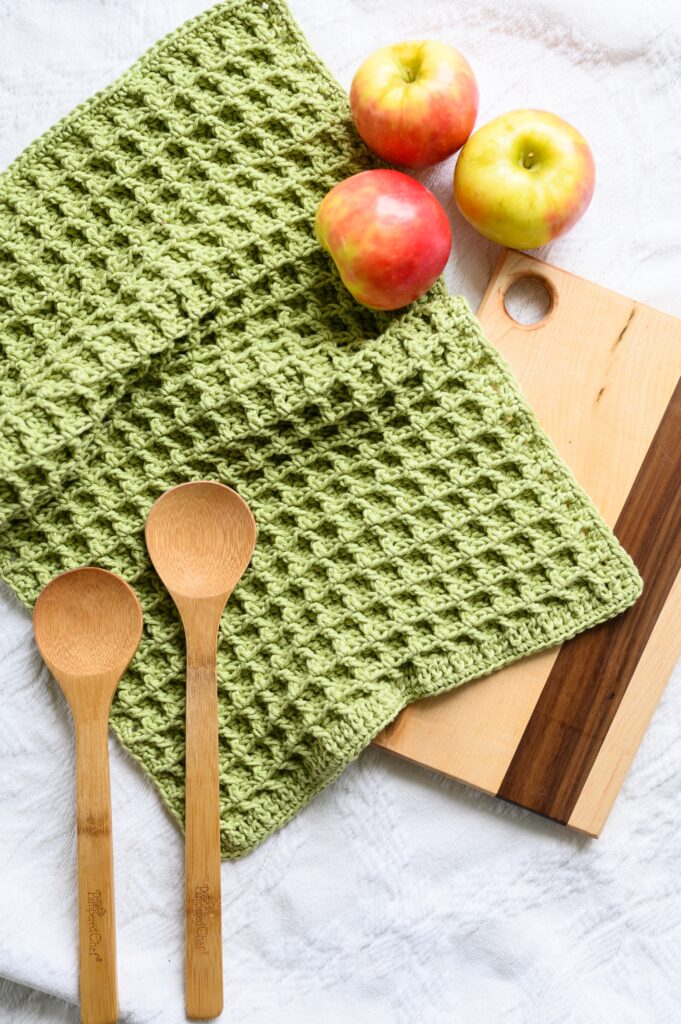 Home Sweet Home Dishtowel by Lady Jay Crochet
Crochet Country Dish Towel by Stitching Together
Farmhouse Striped Kitchen Towel by A Crocheted Simplicity
My Favorite Tea Towel by Sincerely Pam
Dishie Towel by Woods and Wool
Kitchen Towel by Handmade by Raine
Dish Scrubbies
Crochet Scrubbie by Crochet Dreamz
Crochet Scrubby Set by BHooked Crochet
Crochet Pot Scrubbers from Produce Bags by Make and Do Crew
Crochet Kitchen Scrubby by Cute as a Button Crochet
Kitchen Scrubbies by And She Laughs
Potholders/Hot Pads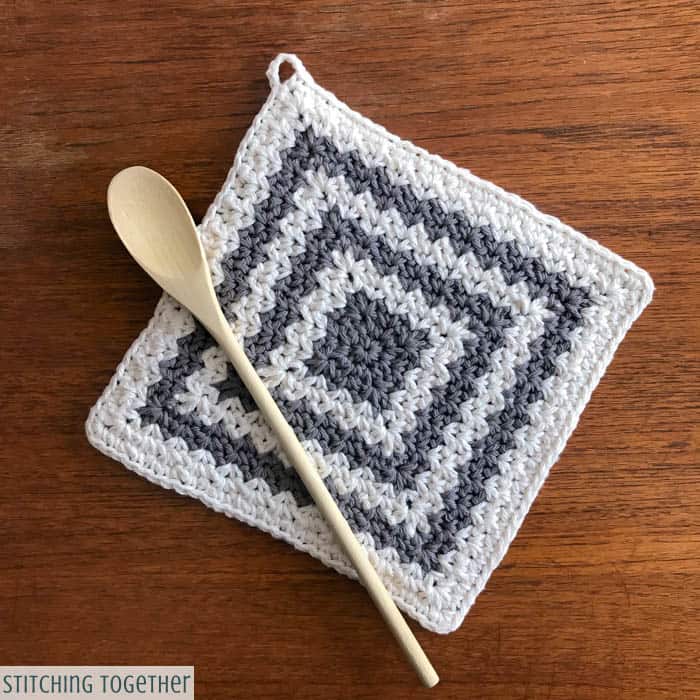 Double Thick Crochet Potholders by Sewrella
Tunisian Crochet Tresca Potholder by Raffamusa Designs
Crochet Farmhouse Potholder by Who's Homemade
Crochet Country Hot Pad by Stitching Together
Easy Magic Crocheted Hot Pads by The Mamas Girls
Miscellaneous Kitchen Items
Herbal Tea Towel Ring by The Roving Nomad
Hanging Kitchen Towel by Naztazia (This pattern crochets a hanging loop onto a store-bought towel.)
Casserole Carrier by Yarn Society
Bowl Cozy by Winding Road Crochet
Knit
Dishcloths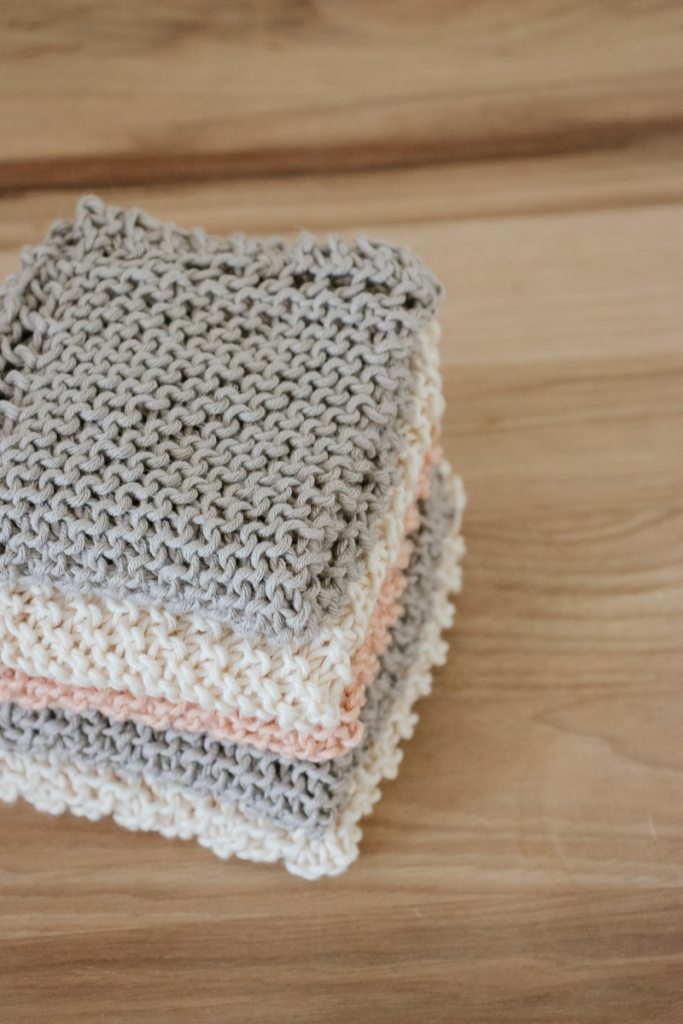 Sunshine Dishcloth by Mama in a Stitch
Farmhouse Dishcloth by Making It in the Mountains
Knitted Dishcloth by Just Be Crafty
Dishtowels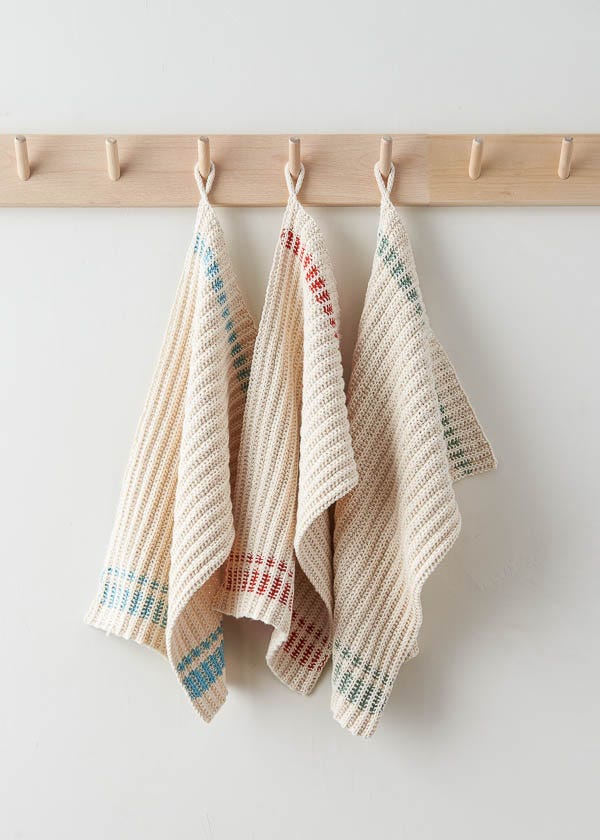 Farmhouse Dishtowels by Purl Soho
Farmhouse Dishtowels by Leelee Knits
(I've been trying to share only free patterns, but these two paid patterns deserve a mention: Kitchen Dish Towel by SoSimpleKnit Studio and Wheatfield Tea Towel by Darling Jadore.)
Dish Scrubbies
Knitted Scrubbies by Sewing the Seasons
Knit Scrubbies by The Make Your Own Zone
Have you been spending extra time in the kitchen? What's your favorite thing to bake?
Have you ever knit or crocheted anything for the kitchen before? What is your favorite handmade item to use in the kitchen?