I never follow a pattern exactly as written. I try, but it never works. So last year, when I found a cardigan sweater pattern that I loved, I decided I'd try it. No changes.
Well, almost no changes.
The pattern was Comfiest Knit Cardigan by Mama in a Stitch. I chose to make a size small, so that I'd have no ease (meaning that the chest measurement of the sweater was exactly the same as my own bust measurement). I intended to wear it open, since it was designed without buttons or a belt. I used Lion Brand Heartland in Mount Rainier and Loops and Threads Impeccable in Raspberry (I think–I bought it a while ago), with size 8 needles. The only adjustments I made were the addition of stripes and changing the decreases on the sleeves. The pattern calls for decreases every fourth row, but that seemed like too steep an angle, so I decreased every sixth row (the RS raspberry row) instead.
I sewed the pieces together, tried it on… and couldn't even fit my arms through the sleeves. So I ripped out the seams, and I tried knitting a narrow panel to join the pieces, hoping that would expand it enough.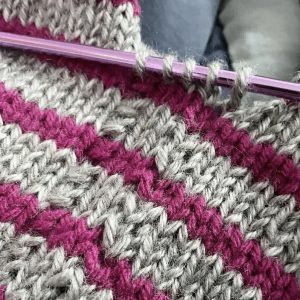 It did not.
So after a lengthy time out (I kept the pieces in my knitting bag for weeks), I frogged the whole thing. I cast on again, and this time I made loads of changes.
I went up to a size large, since this pattern is apparently designed to fit with a bit of positive ease.
Instead of knitting the two fronts and the back in three separate pieces, I knit them as one piece and then separated them when I got to where the arm holes would go. Then I did a three needle bind off to attach the fronts and back at the shoulders so that I could avoid sewing them later.
I made the sleeves even larger than the size called for because I like more range of motion. (I ended up with about 2 inches of positive ease in the upper arms, which the sleeves for this size wouldn't have given me.)
I began the sleeves from the cuff rather than the shoulder. This meant that every six rows (I kept my previous adjustment for the angle of the sleeves) I was increasing rather than decreasing.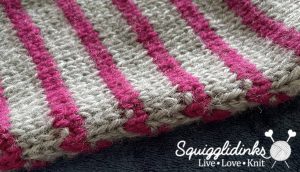 I also knit the cuffs of the sleeves flat on straight needles before joining them and knitting the sleeves in the round. Knitting the sleeves in the round meant I could avoid sewing a couple of seams (and after I already sewed the whole thing together once, I was eager to avoid any seams I could). But keeping the cuffs flat allowed me to add thumb holes when I sewed the ends under.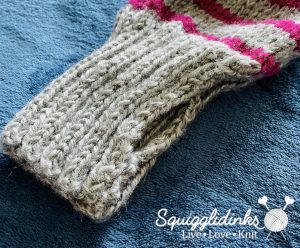 Once the sleeves were sewn in, I picked up the stitches for the collar around the front edges and back neck as instructed, except that I went down a needle size (to size 7) to keep it a little tighter. I also only made the collar about 2 inches instead of 2.5 inches, but not for any particular reason. It just looked done.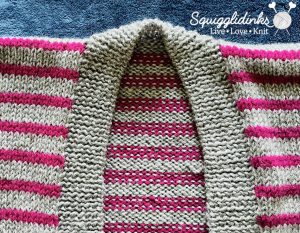 Now that it's finished, I absolutely love the sweater. I'm so glad I frogged it and started fresh, and I can't wait to wear it all next winter. I still have to get over my personal block about wearing my handknits (it's so easy to wear a fleece or sweatshirt that I can throw in the laundry and not worry about special care instructions or air drying), but I fully intend to conquer my fears and make this sweater a routine part of my wardrobe.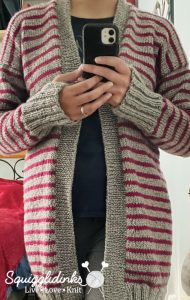 Considering a cardi of your own? This pattern is totally worth it, but here are my recommendations based on my experiences:
First, choose a size that gives you at least two inches positive ease in the chest.
Second, measure your upper arms and make sure you knit the sleeves to give yourself positive ease there too. If that means knitting the sleeves from a different size, do it.
Third, feel free to experiment. Add stripes, add texture, add thumbholes…. whatever you like. Knit pockets or don't. Remember that you're the one who'll be wearing this, so do what you like. (Unless it's a gift, in which case, make the tweaks the recipient will like.)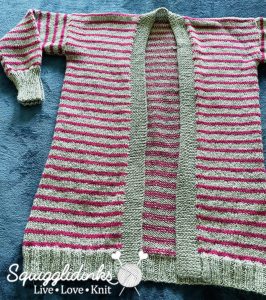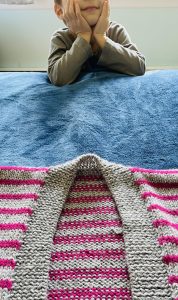 Do you often make changes to patterns you knit? Do you wear garments you've made yourself?