While we're in the middle of Covid-19 uncertainty and social distancing, charity blocks are an ideal knitting project. They're easy and quick to finish, so that you feel like you've accomplished something. Knitting is great for relieving anxiety, and these blocks are perfect for restless knitting, when you can't focus on anything complicated—simple rectangles, with patterns that are mindless but just interesting enough to keep you engaged. And best of all, it's a way to help others in the community, without breaking the social distance and risking illness to yourself or others. (Not only that, knitting charity blocks is a great stash buster!)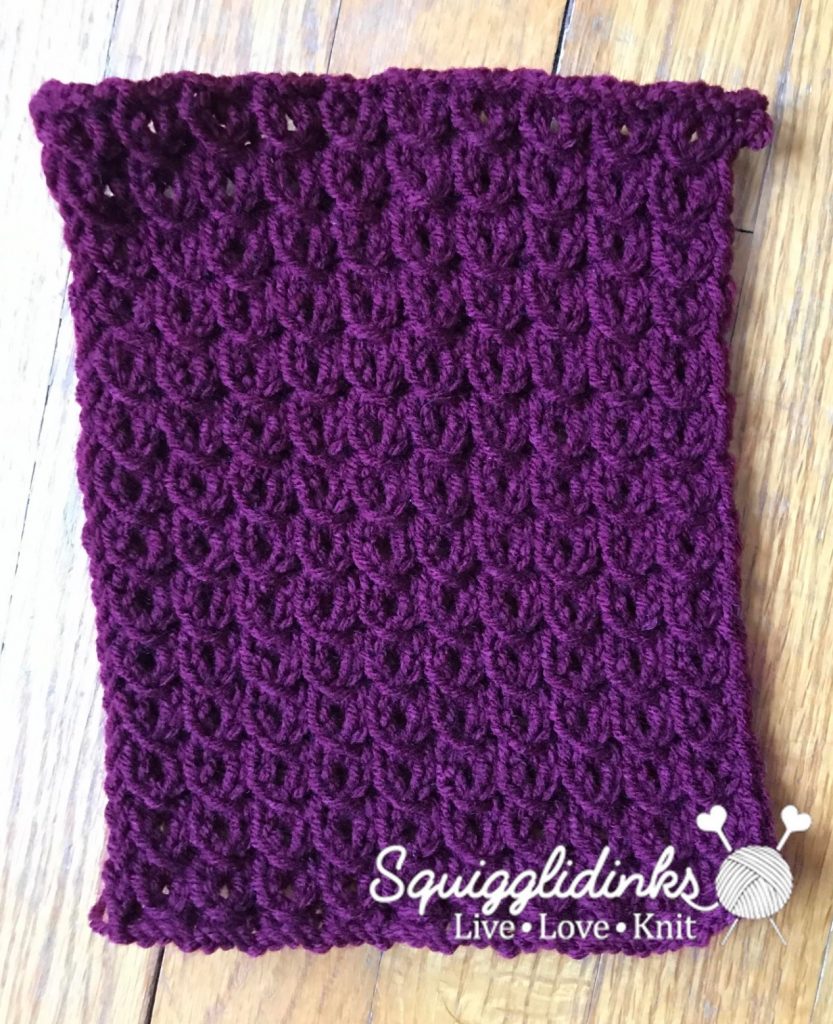 This mock cable is incredibly easy but still interesting to knit. It's great for if you love the look the cables but you don't want to deal with holding stitches in front or back. It also has a slight lacy feel, with the eyelets in the middle of the "cables." And with a 4-row repeat, it's really simple to memorize.
The pattern I followed was from Designs by Phanessa, but I've seen it in other places too. I'm rewriting the instructions here to clarify them—I found Phanessa's instructions a bit confusing the first time through the pattern. She also has a video tutorial, if that's easier for you.
What you'll need:
Worsted weight acrylic yarn
US Size 8 needles
Stitch Abbreviations:
k = knit
p = purl
yo = yarn over
sl1p = slip one stitch purlwise
wyib = with yarn in back
wyif = with yarn in front
psso = pass slipped stitch over (in this case, pass it over the two stitches that you knit after slipping the stitch)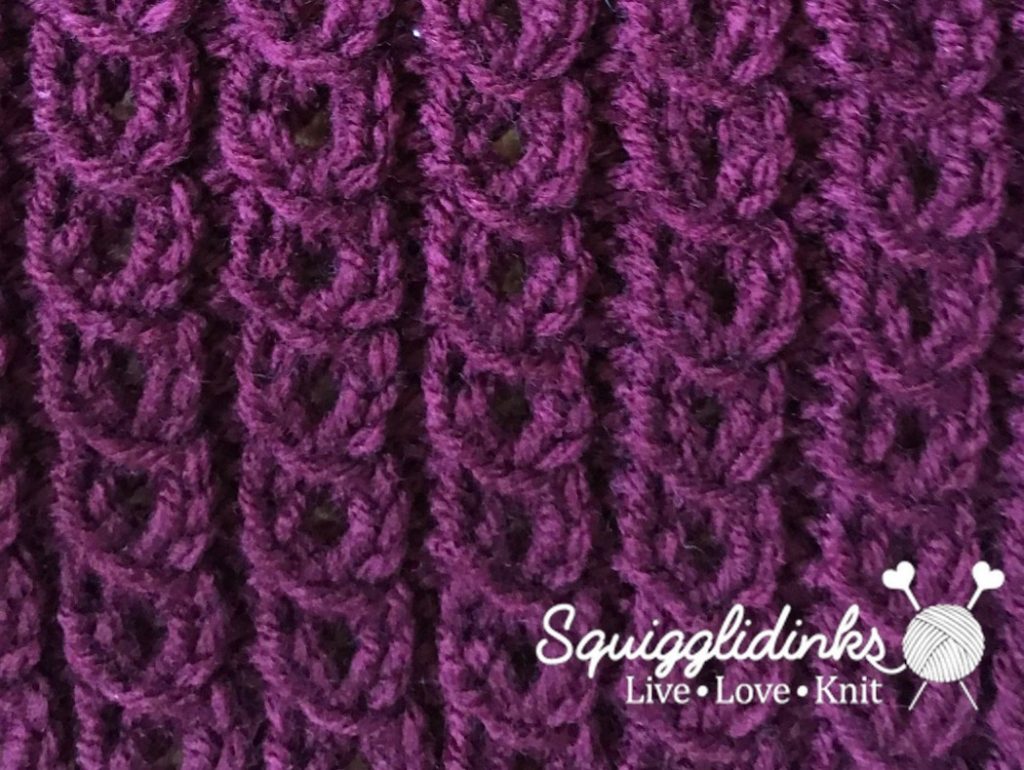 Cast on 43 sts. (The stitch pattern requires a multiple of 4 plus 3, if you need a different number of stitches to reach the 7 inch width, or if you want to use it for another project.)
Row 1 (WS): sl1p wyif, *k1, p3, repeat from * to last 2 sts, k1, p1.
Row 2: sl1p wyib, *p1, sl1p wyib, k2, psso, repeat from * to last 2 sts, p1, k1.
Row 3: sl1p wyif, *k1, p1, yo, p1, repeat from * to last 2 sts, k1, p1.
Row 4: sl1p wyib, *p1, k3, repeat from * to last 2 sts, p1, k1.
Repeat these 4 rows until block measures 9 inches from cast on edge. Bind off on a Row 4. Sew ends under.