I fell in love with mosaic patterns when I started experimenting with the technique a couple of months ago, so of course I had to see what patterns are out there using this easy but amazing colorwork method. Be prepared for gorgeousness. Seriously.
If you're not familiar with mosaic knitting, I included an overview in my mosaic charity block post. You can also find some tips from With Wool here.
If you'd like to experiment with mosaic stitch patterns before moving on to a full project, try some of these designs. You could also try Lion Brand's Slip Stitch Sampler Throw–it's a fun way to try a bunch of different stitch patterns all put together in one blanket.
You'll notice that some of the patterns featured use garter stitch and some use stockinette stitch–mosaic patterns can be knit with either one and still turn out beautiful. You'll end up with a different look/texture, depending on which stitch pattern you use, but the mosaic is created by two-row stripes and slip stitches; it doesn't matter if those rows are knit rows or purl rows.
Check out these incredible things you can do with mosaics: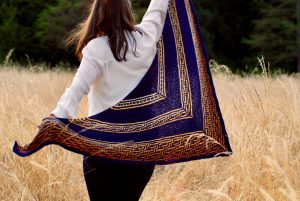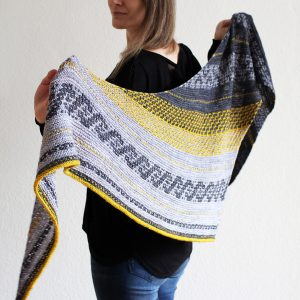 Hashtag Snowflake by Susan Ashcroft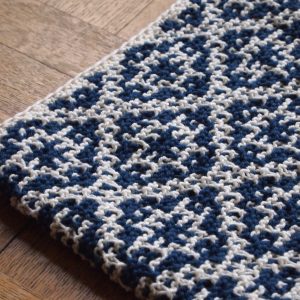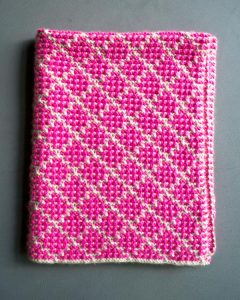 Football Mosaic Scarf by Sarah Burton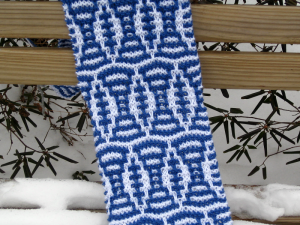 Smitten & Bitten Mitts by Johanna Di Stefano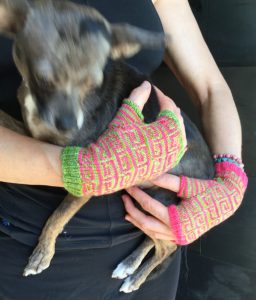 Boho Style Mosaic Cardigan by Irene Lin
Aren't they amazing?! And each row of colorwork is done one color at a time–you don't need to deal with two colors in one row!