I love 1×1 waffle stitch. I used it in my Winter Headband and Herald Angels Hat. So I'm surprised I haven't made a charity block with it yet. It's incredibly simple, just knit and purl, but the texture is awesome. I honestly think I could make a dozen blocks with this stitch (and this is from someone who never knits the same thing twice).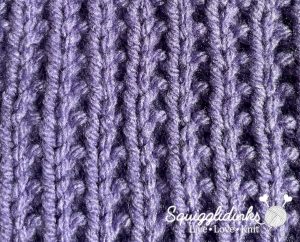 Here's how you can try it out:
What you need:
Worsted weight acrylic yarn
US Size 8 needles (or size needed to obtain gauge)
Gauge: 5 sts/inch in pattern stitch.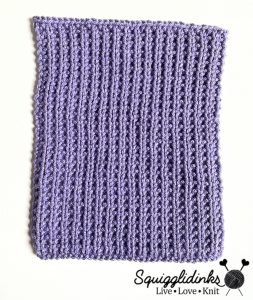 How to make it:
Cast on 35 stitches.
Row 1: knit.
Row 2: p1, k1, repeat to last stitch, p1.
Repeat these two rows until block measures 9 inches. Bind off. Sew ends under.
Don't you love the texture? What is your favorite stitch pattern?