Time for another charity block!
I had no trouble choosing to try this zig zag rib–it looks so cool! But I expected it to be complicated or at least a little annoying. (I don't like complex detail work when I'm knitting–you won't catch me knitting an Aran sweater anytime soon.) As it turns out, I was wrong. This stitch pattern is really easy to knit, and I found the rhythm of it soothing.
And, of course, I love how squishy it is. It's a little thicker than a normal 1×1 or 1×2 rib. I couldn't help thinking of other projects I'd like to use this stitch pattern for, like socks, hats, and baby blankets. One thing to keep in mind, though, is how much it contracts. I cast on enough stitches for 7 inches, but by the time I'd finished the block, the sides had squished in to 5 inches. It stretches easily, too, so it should be just fine once it's sewn to the blocks around it.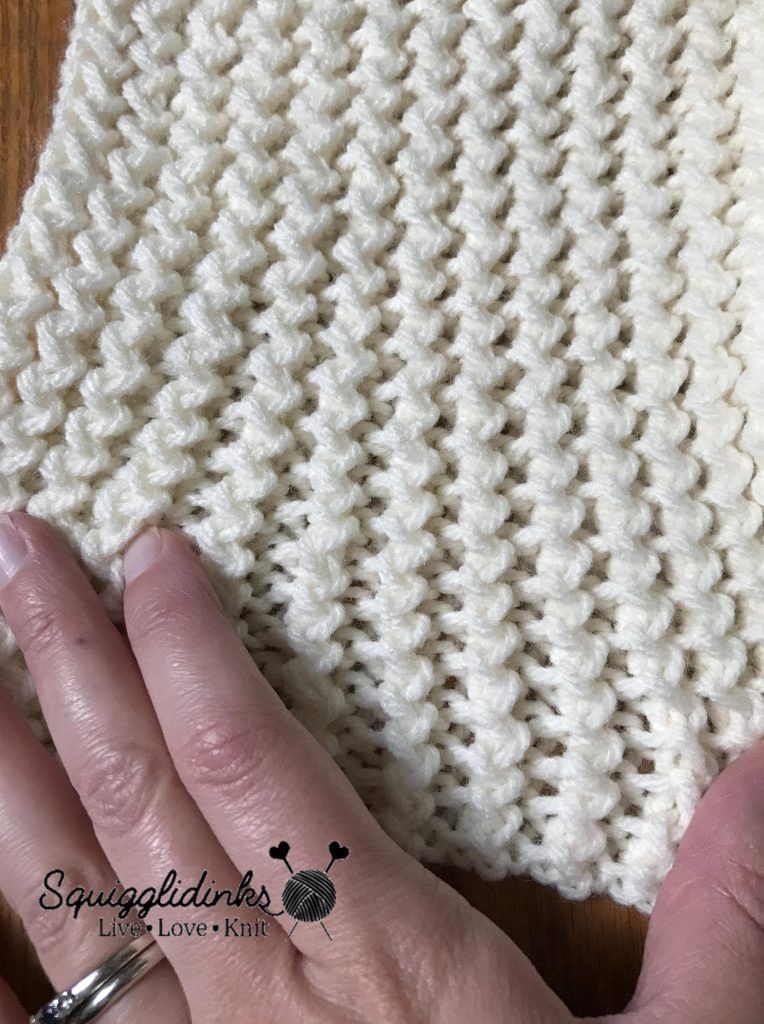 Give it a try and see how much you love it!
What you need:
worsted weight acrylic yarn
US Size 8 (5mm) needles
How to do it:
Cast on 43 stitches. Follow the instructions at knittingstitches.org. Continue in stitch pattern until block measures 9 inches. Bind off in pattern stitch.
If binding off in the pattern stitch isn't comfortable for you, replace the two knit stitches with a ssk (as I did).