I love trying out new stitch and color patterns on my blocks for Warm Up America, but sometimes I like going back to the basics: those old familiar stitches that don't require thought.
This is one of them. It's usually called moss stitch, but recently I've also heard it called double seed stitch. It's really easy, just knit and purl, but the texture is super cozy. Give it a try!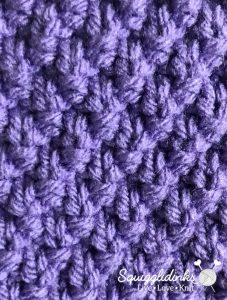 What you need:
US Size 8 needles
Worsted weight acrylic yarn (I'm using up some old stash yarn—I think this is loops and threads impeccable.)
How to knit it:
Cast on 32 stitches (or however many you need to get a 7 inch block, keeping to a multiple of 2)
Row 1: k1, p1, repeat to end.
Row 2: p1, k1, repeat to end.
Row 3: p1, k1, repeat to end.
Row 4: k1, p1, repeat to end.
Repeat these four rows until the block measures 9 inches. Bind off in the stitch pattern on a Row 2 or a Row 4.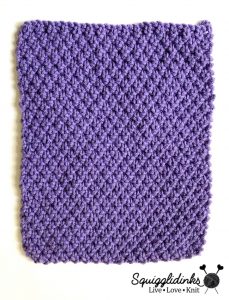 What do you think? Do you prefer the challenge of new stitch patterns or the comfort of familiar stitches?